KY RHA Annual Conference
November 16

-

November 17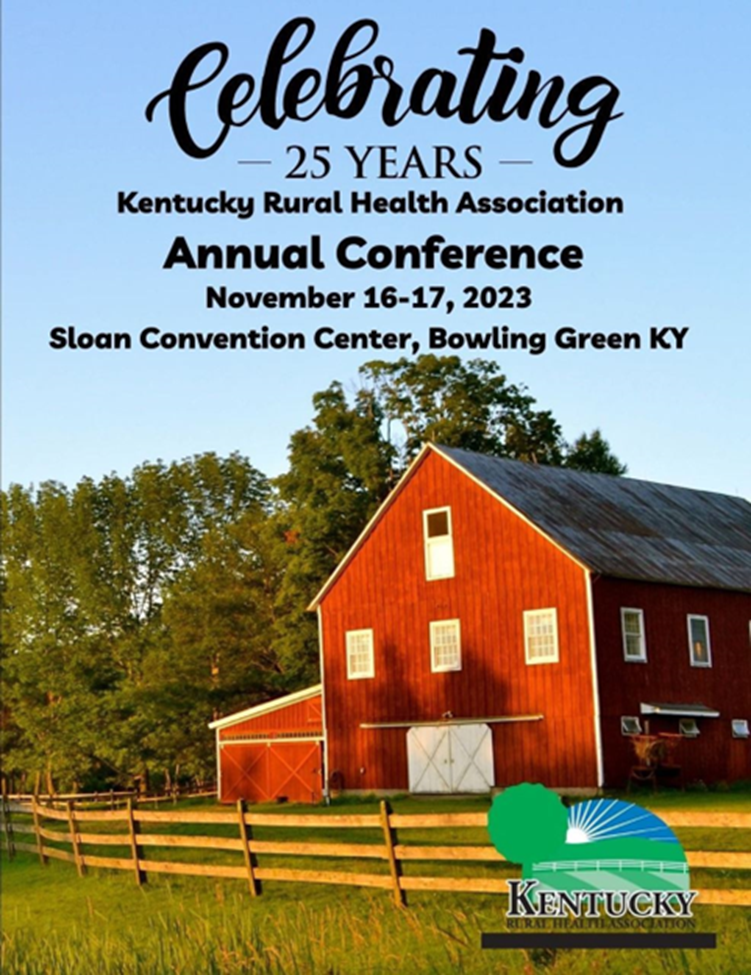 When/Where: November 16-17, 2023 in Bowling Green, KY. 
The goals of the conference are:
Provide an overview of the state of rural health in Kentucky and inform participants of current efforts to improve rural health services.
Provide a forum for participants to interact in order to gain a better understanding of the impact of various programs/organizations on rural health.
Educate participants on how to become more skilled advocates for rural health, at the local, regional and state levels.
One of our Senior Telehealth Consultants, Teresa Rincon, will be presenting. Check back for speaker time and topic. Click HERE to learn more & register. See you there!